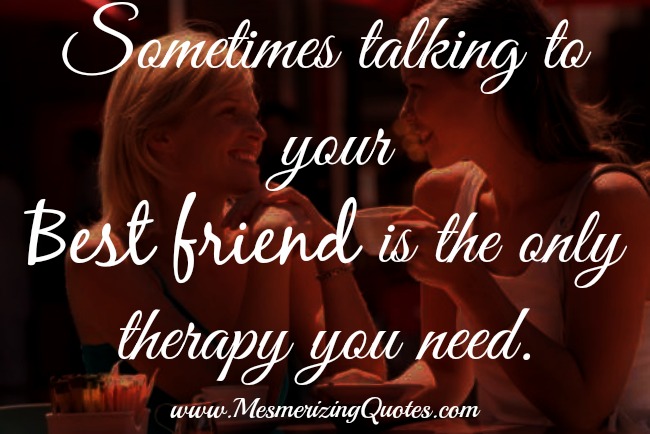 Sometimes you don't even need them to say anything, just to listen. 
I spend a lot of time talking myself through stuff. Does that mean I'm my own best friend or crazy. ~ Unknown
I feel more comfortable talking to my best friend. I've been talking my best friend's ears off and my family's ears off too. It really helped me a lot and I'll listen to them whenever they need me to.
I spend my worthy time with lot of good friends. Good friends are true gift. ~ Naveen Kumar 
I feel so much better when I talk out what's on my mind to my best friend. She's so sweet & understanding, I guess that's why we've maintained a friendship for over 40 years. ~ Sharon Polk 
I love talking to my best friend. She accepts me for who I am and doesn't hold the silly things I do or say against me. I can vent to her and she tells me when I'm wrong but still loves me. I'm very blessed to have her as my best friend. ~ Lorraine Lamb
Got Something to Say! Comment below :-
comments