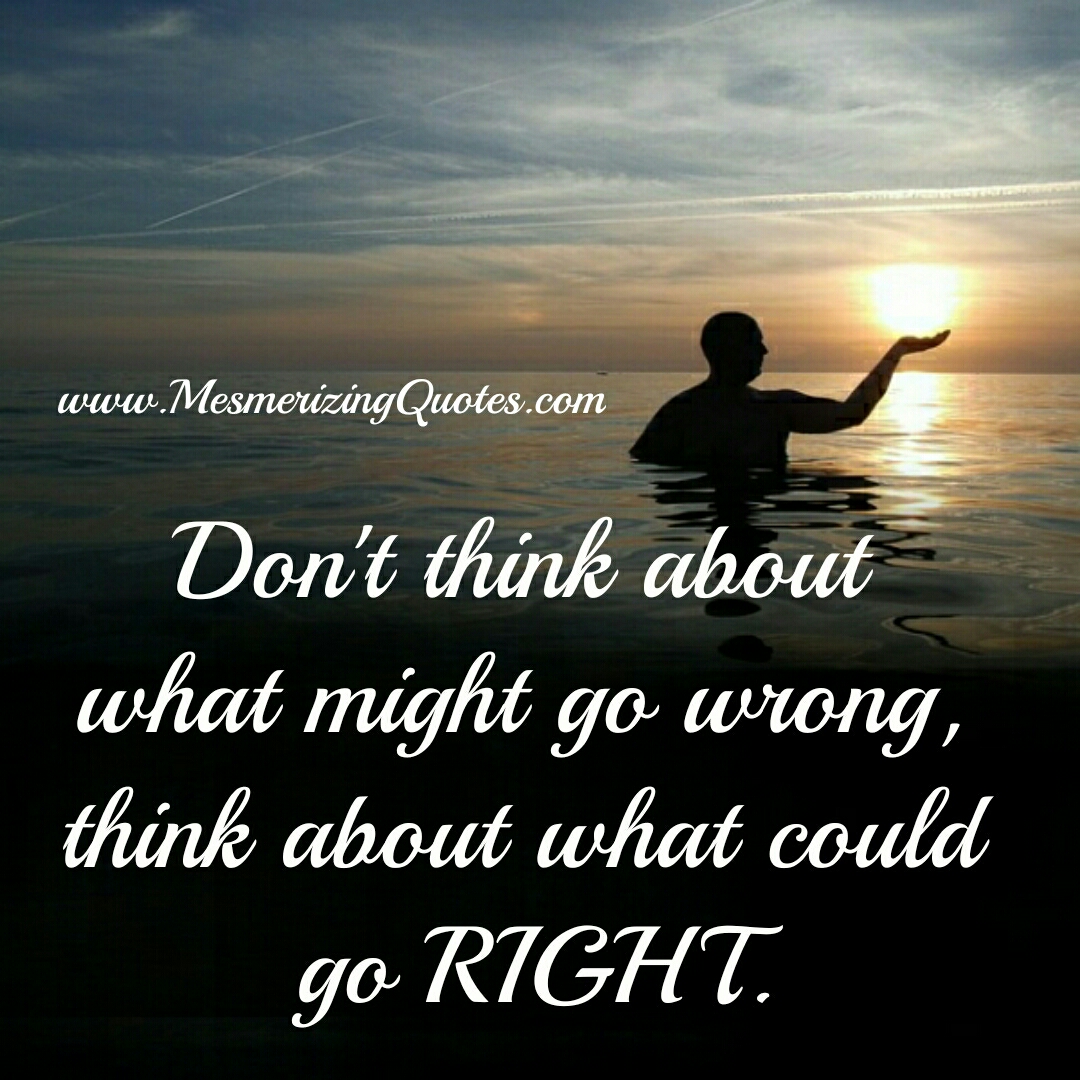 Positivity always, keep negative out of your life.
Be a witness, not a judge. Focus on yourself, not on others. Listen to your heart, not to the crowd.
We have this unconscious tendency to stir towards what we are looking at. If you focus on what could go wrong, you most likely will find it. On the flip side, we can't completely ignore planning for the future and some of the inevitable vicissitudes of life which we will encounter. 
When people enter your positive life or when things don't go the way have hoped they would keep your head up and keep going. Be strong and keep positive! ~ Donna Ferguson 
If you try to do things in your self you will surely fail because man is not perfect that's why we need God to help us a long the way. A person will fool himself and try to fool other but can't fool God. God know the heart of everyone. One day each and everyone will stand before God for what they done. Be careful you don't get leave behind. ~ William Layne
Got Something to Say! Comment below :-
comments