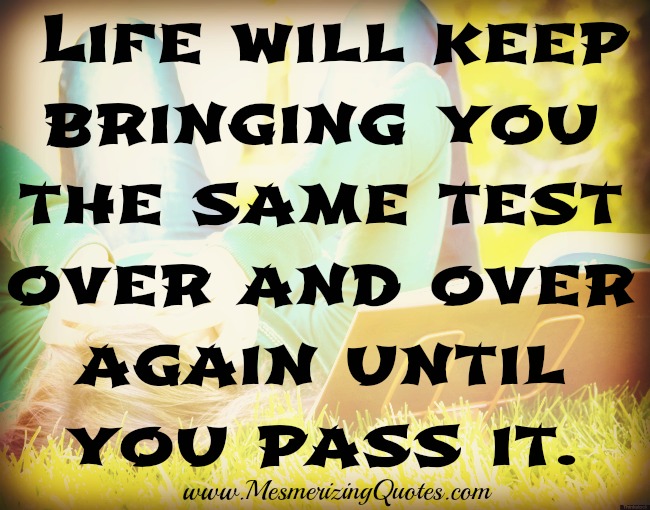 Face the challenge versus running away from it, it will be a lot simpler to get it done the first time. ~ Tracy Teed 
Sometimes even if you pass the test, life repeat it again to make sure you didn't cheat. 
Take a peek at what keeps repeating, and make the change now, so you won't have to keep doing the same thing over and over.
Only problem is you have to figure it out, no one has the solution but you and no one else could tell you either.
It only shows that we can't run over problems but face and find ways for every problem. ~ Francelina Liberato 
When you pass everything your life is finished. So learn fast and help others learn faster. ~ David Velasquez 
If I know there's a lesson to learn, I start approaching the situation differently. But sometimes after ten tries, I still don't know what the heck the lesson is? ~ Mascha de Jong 
 God will keep bringing you the same test over and over again until you get it right. 
Got Something to Say! Comment below :-
comments