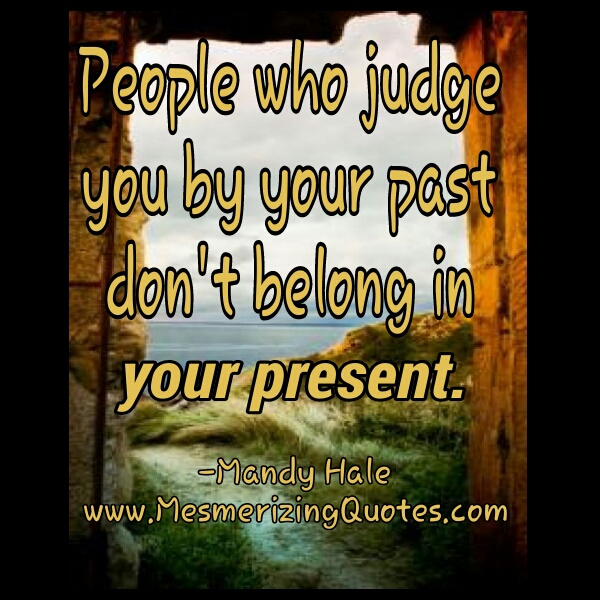 Everyone deserves a second chance, set the example for them to follow. ~ Steve Lawson 
People can make mistakes and can learn from them and become a better person inside and out. 
People who keep judging you by your past instead of what you have worked hard on to change for the better, do not belong in your present or future.
People who judge think a lot more of themselves then others. Don't judge! 
Some people like to pretend they're perfect, so they can look down on others & feel better about themselves. I just pray for these hypocrites.
If people can't leave your past where it belongs, in the past, and see you for who you are today, a changed person, I think it's best to cut the ties. I feel that if someone kept reminding me of all my mistakes and failures of my past, those are the people who want to bring me down. Your past is what made you who are today and that is nothing you should be ashamed of. However some people try to use it against you like it's something terrible and throw back at you like ammunition. Those are the people whom I think are not on your side. The ones who forgive and understand and support you, those are the ones we should keep in our lives. ~ Brigitte Nicole
I seen some folks they point fingers and they don't see their past. Always criticizing others. Remember people in glass houses should not throw stones. ~ Adela Pacheco
Got Something to Say! Comment below :-
comments