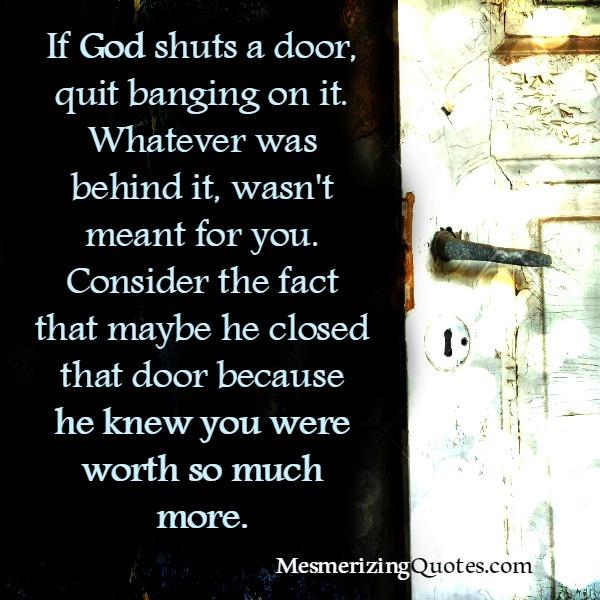 It's for a good reason. Better things will come to your life, so don't worry about it just let it go.
God did close the door for me and I thank him. He showed me my ex-best friend true colors and our friendship ended last year and I still get thoughts in my head. It was a 20 year friendship. He has so many blessings for me. What he closed, is closed and I have to move on because he showed me. She was not a true friend, just used, controlled and manipulated me and that is not a true friend. I have to move on. ~ Sharon Diedrich 
Rejection is a God Protection!
Success roads doesn't have one simple road. It has so many tiresome roads which finally reach us to our destiny, but remember without these schools we can't get the degree. ~ Solomon Adgoaychew 
In life, we are students, we never reach the point of perfection, we encounter new challenges, life evolves so does technology, the more we live, the more experiences are filed in our memories, we become older , wiser and we just keep on accumulating new ideas, and we are more alert to solve problems and reason , analyze and have a better perspective know how to make the right choice. More and more, knowledge is king! ~ Benjamin Leon 
Got Something to Say! Comment below :-
comments