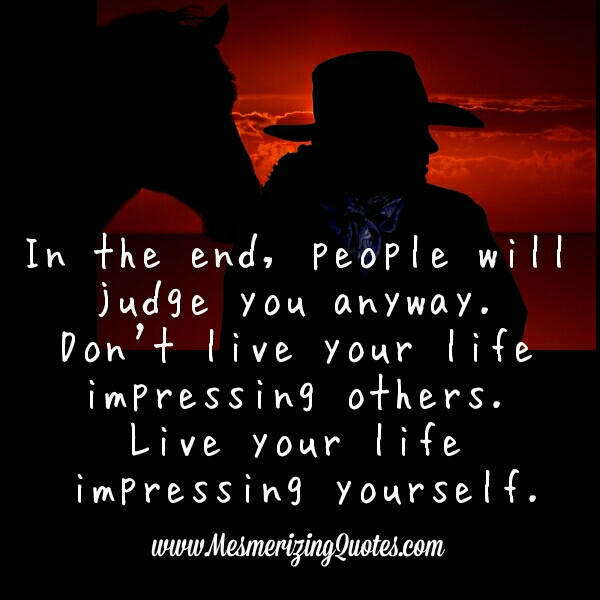 You have to live with the person in the mirror.
Live your life impressing the Lord our God.
What other people think of me is none of my business. ~ Mark Twain 
When people talk behind your back, you are way ahead of them.
Do what in your heart you feel to be right, for you will be criticized anyway. ~ Eleanor Roosevelt
You like yourself and it won't matter what others like or don't like about you. ~ Debbie Dalton 
The people that show up at your funeral will reflect the person you were.
It's not what others think of you, it's what you think of yourself. ~ Robert Guaderrama 
Haters going to hate. Just leave them in the dust. ~ Kate Black 
No one cares what others say. They are just words as long as your happy with yourself no one can bring you down. ~ Devin Wisniewski 
The older I get, the less I worry about what others think. ~ Unknown
I'm surrounded by people who are far too impressed with themselves, with not really much to show for it. I reckon a better lesson is 'Just do what you have to do and shut up.' ~ Scott Hannigan 
Got Something to Say! Comment below :-
comments