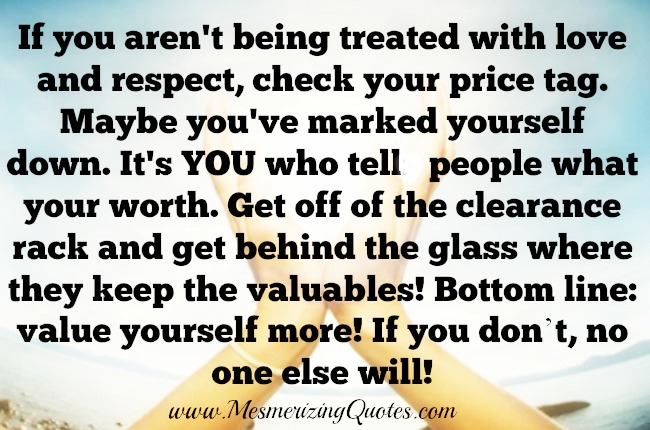 You yourself decide how you feel inside. No one else controls that, only you.
Complete self love is the secret to all other loves. Love yourself as much as you want to be loved. ~ John Aga
You teach people how to treat you. You show them what you will and won't accept by what you allow. ~ Neil Linkert
May God show you that you are worth everything. You are very special in some peoples eyes. ~ William Evans 
Boost self- esteem and do not let others treat you like a door mat.
It is good, to value ourself more, but there are people, who do not value others, who are violent, and it is a bad idea to see the problem in the victim. Concerning me, I also try, to value people, who have problems to value themselves, because sometimes it is a long way to get out of negative feelings concerning ourself, we can do it, but not everybody can do it at once and we have to understand and to help too. ~ Bettina van den Berg
Got Something to Say! Comment below :-
comments