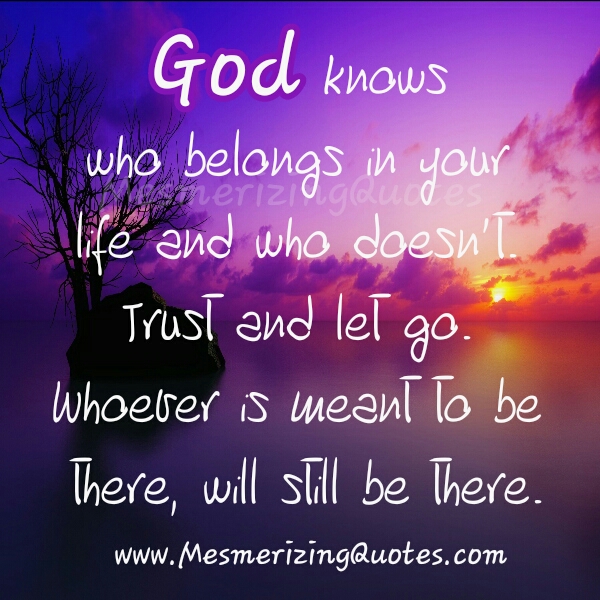 Some people are meant to be in your life to make sure you don't act the way they do.
Real trust is like when going to a restaurant: You place your order and just wait. Once is ready it will be served to you. You do not usually go to the kitchen and tell the cook what to do. ~ Miriam Kellerman 
Sometimes in life we may get disappointed or get angry of the person we love & sometimes we are worried if the person we love, love you back. Stop worrying if it meant to be, it will surely going to happen. ~ Moe Pezeshk 
If you want a change you have to be the one to make one. People come into our lives and people go. It hurts but you move on. Learn the lesson so you don't repeat it.
God will show you the sign if this person or whatever obstacle comes your way is right for you.
Got Something to Say! Comment below :-
comments