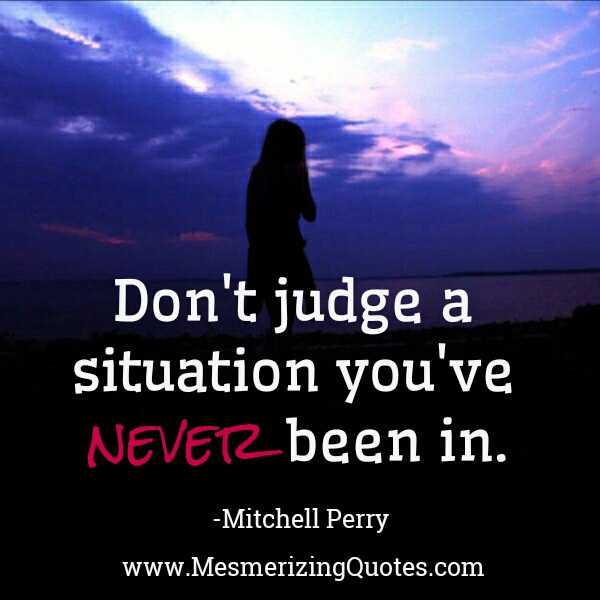 If you haven't been there then you don't have the right to judge.
Don't ever judge someone else's situation, even if you've been there yourself. It won't be the same. ~ Ann Bryant 
Some people make assumptions and opinions without knowing the situation. 
No one can ever know what a person has gone through unless they go through it themselves. So, don't be judging out there. ~ Emily Ochoa 
You never truly know what you would do till your put in that situation and your forced to make the decision for yourself. 
Everyone's life is different and every single of us has different situation that only we will solely understand it.
Don't judge unless you walk a mile in their shoes. God is the judge.
Got Something to Say! Comment below :-
comments