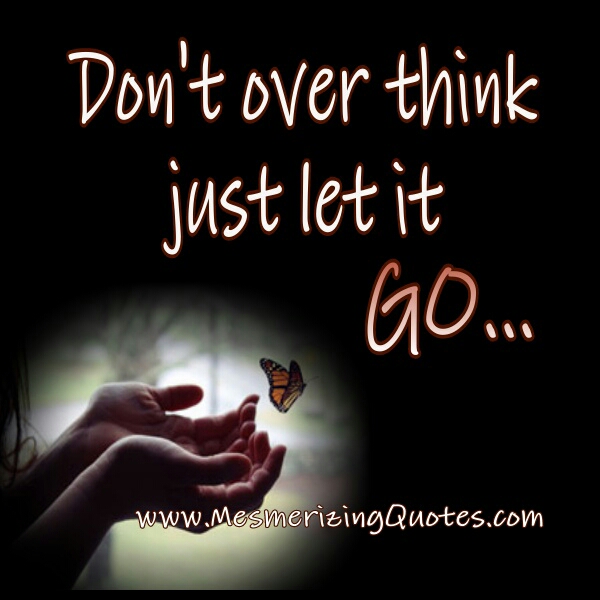 Over thinking is something we are all guilty of. The more I surrender, let go, and allow, the more the universe supports me. Allow the natural flow of things to occur.
Don't over think, just think it over. Sleep on it and move on. Let go what is pressing you now. Every once in a while it comes up brush it off. Keep stepping one foot at a time in front of you. This is what I tell myself everyday. ~ Norma Powell 
Some of us "over-think" to make up for the ones who "under-think". ~ Trista Gaucher
Let it go until, you try to go to sleep.
Got Something to Say! Comment below :-
comments