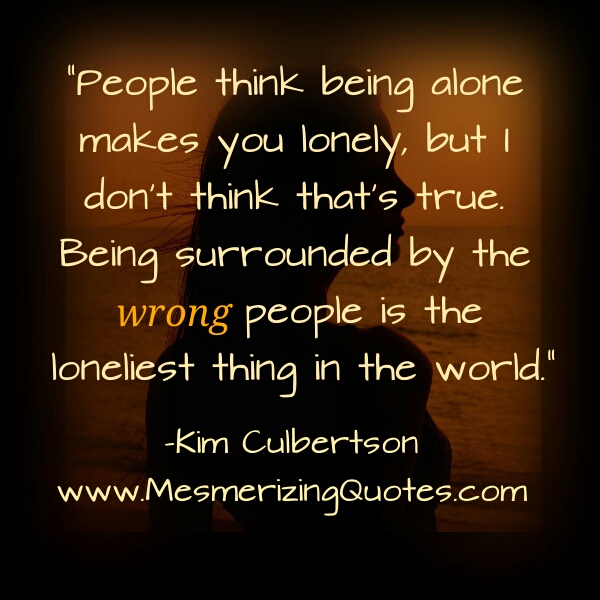 It's better to be alone than in bad company.
Being with the wrong person can make you feel million miles away in the same home. ~ Susan Cooke 
Wrong people suffocates me and being alone is rather heavenly than be with them. ~ Myrna Anderson 
Being with the wrong person can make you more miserable then being alone at least when you alone your not mentally abused. ~ Dawn Glass 
Not everyone who is single is lonely, and not everyone who is taken is in love.
Don't settle for just anyone. Life is too short to waste time on the wrong people. ~ Misty Venable 
It is better to be alone then with someone who will drain you, make you feel bad, sponge off of you, and just makes you unhappy. You can be poor on your own and happy on your own. Having someone sponge and do nothing for you is just taking your vital life force. Being alone teaches you what you don't want or what you do want and opens the door for the right person. When one is alone than they create miracles. ~ Darlene WhelanOehlert 
Try to surround yourself with positive, uplifting souls that are good, kind and loving. ~ Darlyne Linda 
In God you are never alone. His promise is 'He will never leave nor forsake you.' He is always present when you thought nobody cares.
Got Something to Say! Comment below :-
comments