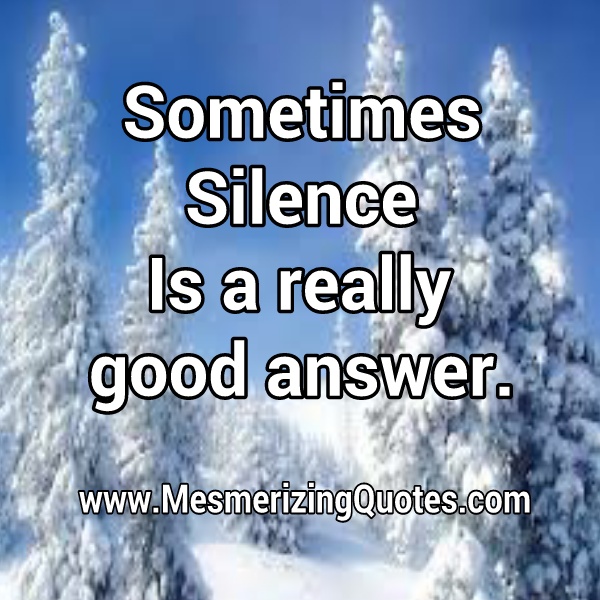 Better to remain silent and be thought a fool than to speak out and remove all doubt.
Silence can be a sign of respect for yourself or respect for your elders.
If someone is rude to you, silence is best. Another, if someone's in a bad mood & wants to start an argument, don't argue with them. Silence is best when you hear someone lie, don't call them out on it. You know they are lying, that's enough. Or if someone is wrong, don't correct them in front of people and embarrass them. You can tell them privately if it's very important.
If you can't say something kind, at least have the decency to be vague.
Silence gives peace of mind. Silence gives perspective. Silence gives strength.
There are exceptions, it may be a great way to avoid waiting your time in useless arguments. Silence is acceptance. So unless you use it as a means to ignore the occasional, ignoramus, dialogue, never stay quiet, speak your mind. ~ Nancy Ruelas
Got Something to Say! Comment below :-
comments