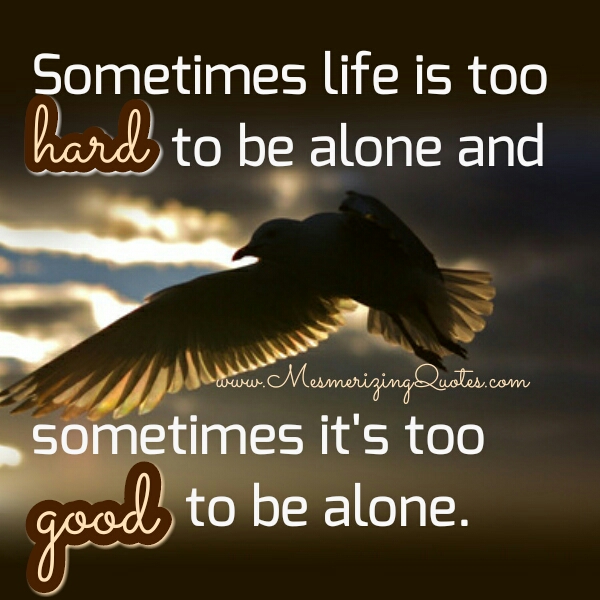 Sometimes you can be more alone in a relationship, than being single.
First line is suitable before marriage. Second line is suitable after marriage. lol ~ Rajalakshmi Radhakrishnan
Life can be so painful that being alone is a an added discomfort, and yet being alone can foster growth and healing. The danger is when we remain in isolation, avoid those who truly care and love us, and thereby miss out on the blessings that God has in store for us. Somehow there needs to be a balance in being alone, and reaching out to others. True friends will come walk with you, feel your pain ,share in your silence, pray on your behalf, and nurture you when the time is right. ~ Heather Jackson 
Sometimes you can be in a room full of people and still feel alone.
Being single can be great, but I have a hard time living life sometimes when I feel like I have nobody to share it with. ~ Sarah Rose
It's good to be alone with God.
Got Something to Say! Comment below :-
comments