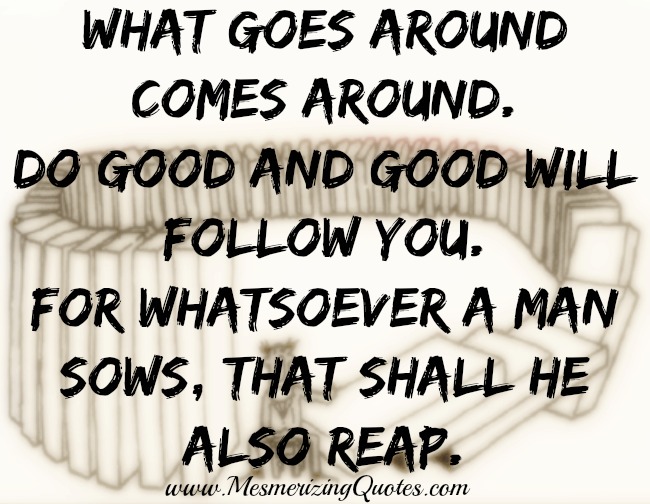 Karma is good with the good. Stay safe! Be good! Do good and good will follow you, what you sow you shall surely reap. 
Good Karma is the result of the purity and respect of our creations in the world. Bad karma results from creating disrespect in any form. ~ Mark Pavlich 
I'm a firm believer in this, and there's a certain individual around here going to get exactly what they deserve. That's karma for you. ~ Jeanette Lloyd 
One simple act of kindness can create a positive impact on our life. We can multiply it many times over just by continuing to pass it on.
Wishing bad things on people only makes you bad inside too. Leave them to it. Concentrate on yourself and creating a good life for those you love and love you back. The rest can fall by the wayside. Just leave them there. Don't look back. ~ Jo Barry 
Got Something to Say! Comment below :-
comments