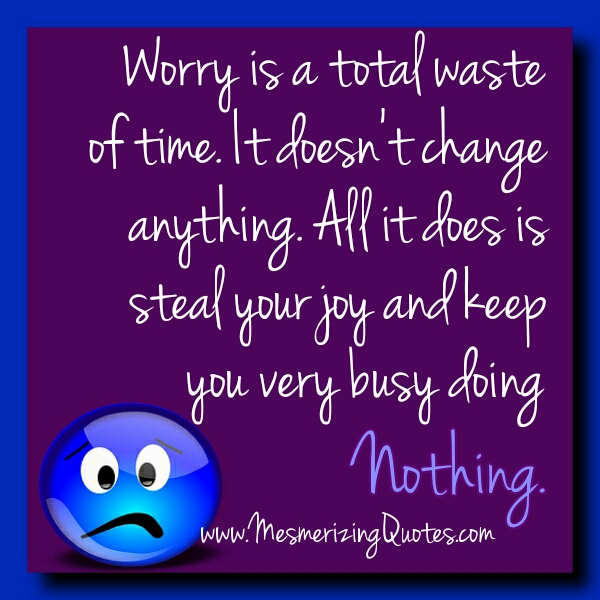 99% of the things we worry about have already happened or never will. There is only one way to happiness and that is to cease worrying about things which are beyond the power of our will. 
Worry never solves any problem. It is careful planning and your wisdom that finds any solution. Worry simply wastes time and energy and makes you and every one around sick. Better shed it when it strikes you and think of something constrictive. ~ Surinder Sandhu 
When we work to force the issue, doors of resolution can frequently be closed or we won't see the open doors before us. The idea is to stop continuously thinking about an "issue", which can consume one's life, but to think about it on occasion. Freeing the mind will more often likely produce a resolution while permitting one's life to move on toward an abundant life.
The spiritual version is to pray, move on, pray, move on, pray. Trust in a loving and capable Lord to handle the "issue" or to trust that He will reveal, in His timeliness, how it can personally be dealt with. Keep looking for the outcome for which you're praying. It's been known to be suddenly resolved. Don't be consumed by the burden of worrying. If it can't be fix, no sense in stressing. ~ John Baker
Got Something to Say! Comment below :-
comments