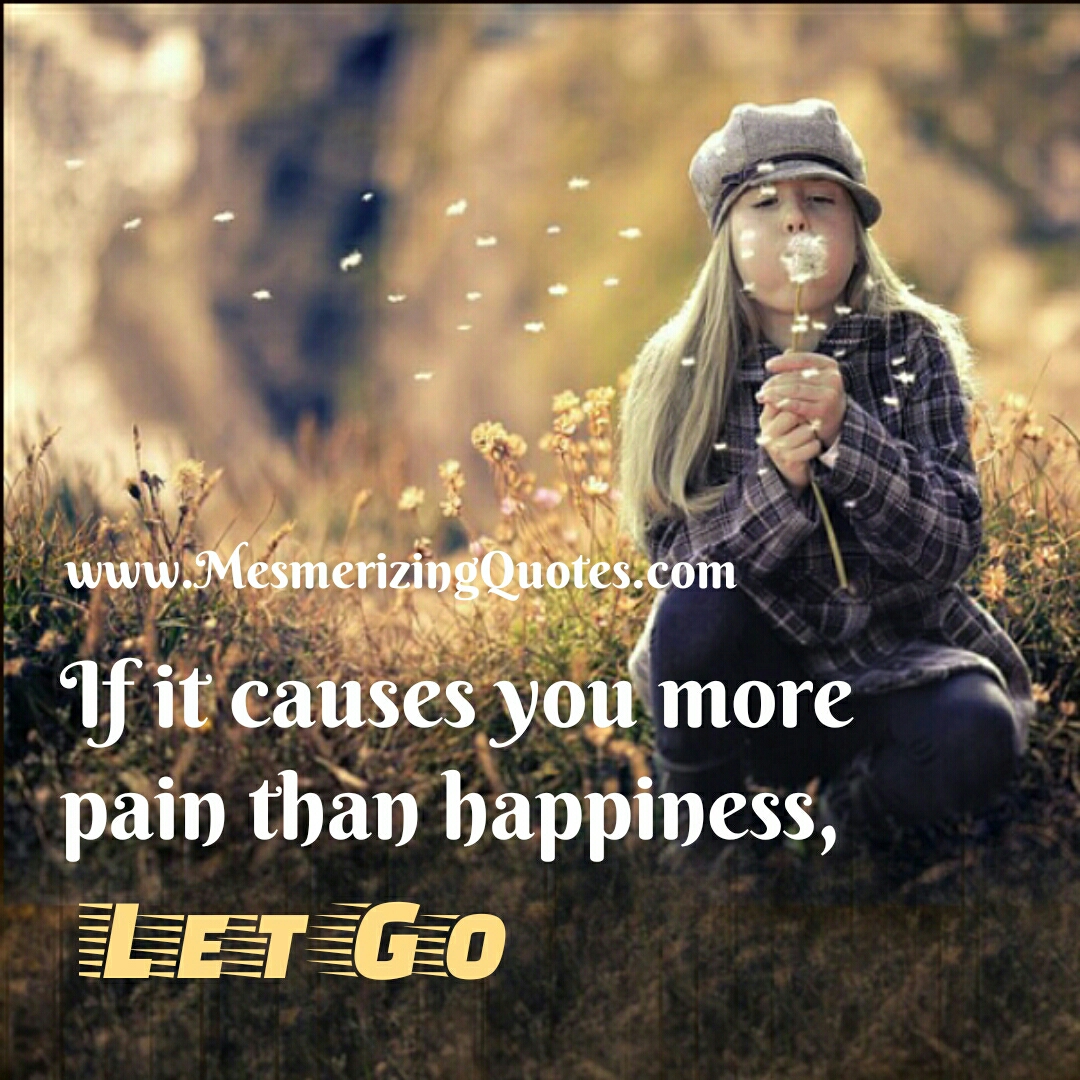 We will at times have problems, struggles and set backs and hard times, and will have to deal with consequences of mistakes or bad choices in any area of life. Life will hurt at times. We deal with these and learn and grow from them.
We feel pain from various situations, and some is from the heartbreak of loss or death; or sorrow for what others are going through or how they are living their life. That kind of pain comes from compassion and caring.
However, inner mental or emotional pain felt toward our 'self', especially from abuse – is different, and does not need to be tolerated! If your soul is being broken or slowly shut down and destroyed, if your mind is being twisted and slowly destroyed by verbal abuse – no matter the source, get out. Leave. And make any changes that are necessary.
Life is too short to waste it living in unnecessary pain of this kind, brought on by others in our lives. I finally got out of a 30 year marriage. I guarantee you – Regret for lost years of one's life is a far worse pain than any pain you are holding on to for the wrong reason. You do not need to hurt and feel pain. Let go. I promise, it is so worth it. ~ Laurie Carlton 
If you are going to be in pain anyway, let it go. Deal with the pain and move on. Don't miss your future, stagnate your present by holding on to your past. Let it go! No revisits & not ever in your mind. ~ Shirley Henderson
When one is in the midst of something, it is hard to walk away but we have to always continue to insist on having what we deserve and eventually, if that person doesn't give it to us, we will have no other recourse but to leave them alone. But no matter what, it does come with pain. It's called consequences for our choices. ~ Edward Chiplin 
Got Something to Say! Comment below :-
comments